The summer has come to an abrupt end as the fall weather turns a little to the cold side here in Atlantic Canada. In fact, I saw a few snow flakes yesterday, which makes me feel that the summer weather that we are all to quick to criticize maybe wasn't that bad after all. If nothing else, it makes it easier to get our heads back into work, and away from wanting to spend more time enjoying the summer weather.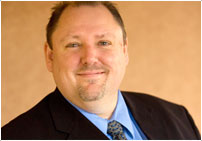 So back to business it is. On the economic front, things certainly seem to be heating up again, especially in Canada. The glut of houses "for sale" on the market vanished before our eyes, and prices that had softened in the spring quickly rebounded to their pre-meltdown price levels.
As Supply Chain specialists, there is a real danger in settling back into "the norm", and not being quite as eager to have some immediate impact on the organization's bottom line. Don't get me wrong, its not that we are not always trying to do a great job and bring real savings to the organization, but nothing focuses a person as much as being forced into "crisis mode". And not only that, but the normal struggle to take our rightful place at the boardroom table, and to be able to speak with some volume and actually be heard, is in danger of passing us by as the business leaders back off from hitting the panic button and start refocusing on longer term strategic issues for the business.
It is my hope that all of you were able to have some immediate impact during the troubling times earlier in the year, and that you have gained some well deserved credibility with the business leaders that will have a lasting impact.
As they say, sometimes dark clouds have a silver lining, and we need to take away some positives from the challenges of 2009. With any luck, it has provided us all with an opportunity to rethink our current business practices, and has afforded us the chance to become a little leaner, more agile, and more responsive to our customers.
Best of luck for the remainder of the year.